Narrowboat Maintenance, Repair & Engine Servicing
Visit us at Sirius Marine based on the River Severn in Worcestershire
Recently...
A recent narrowboat blacking done by us WITH THE OWNERS HELP!
"Wait...you mean I can help? That will save me time & money" Another happy customer!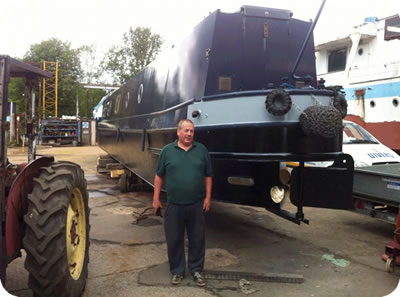 What we can do?
Blacking - with your choice of media
Painting - from inside your water tank to full re-paints
Shot blasting
Hull repairs
Tank cleaning & repairs
Woodwork
Interiors
Engine maintenance & repair
And much more...
What size boat?
We can lift and store your narrowboat any time of the year and have facilities to do this. Our on-site crane is able to lift up to 20 tonnes, so even large narrowboats (up to roughly 70ft) are fine to be lifted here.
If you are going to be cruising past us, why not get lifted out and be blacked while you stay aboard for a few days? We have a fast turnaround on blacking.
Anything else required while you are here? We can do it at the same time.
Plus...
We also stock Taybrite smokeless coal.
Pull up to our quayside anytime you're passing and ask us for more information.